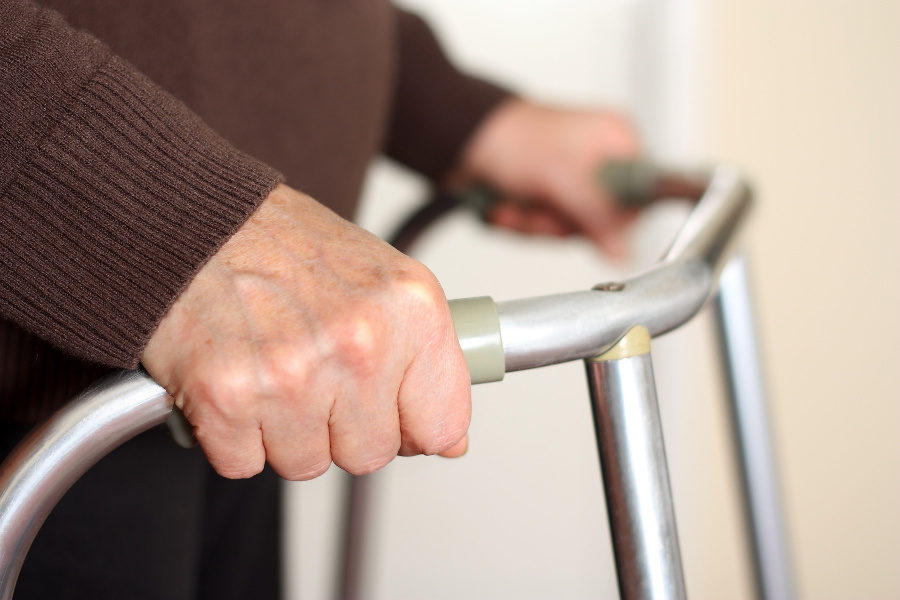 Most of us would like to live walking and moving as normally possible, but some seniors may not have that due to their bodies losing its sense of balance and mobility, that is sometimes further exacerbated with back or leg injuries, prolonged illnesses, arthritis or diseases which affect our nervous systems. It is in this regard where mobility devices come into play to assist our older selves in such events.
Some of these mobility devices include:-
a) Walking stick/Cane
Canes are used to provide increased stability and support while walking or standing. These devices are often prescribed to a person after an injury, but more often than not, they are used to prevent injuries that can result from falling. Older adults also use canes and walkers to relieve pressure on painful knee or hip joints due to arthritis or other degenerative joint diseases.
It tends to be used by elderly and those with moderately reduced balance. You need to have enough strength in your arm to use a walking stick, since your arm must partially support your body's weight. The main criterion of choosing walking stick is the height and the type of handle or grip. It is important that the grip fits you well and feels comfortable when walking.
Wooden canes generally come in precut common lengths, but some manufacturers will make custom cuts. It would be more advisable to procure aluminium canes entirely, as most of them have adjustable lengths
b) Walker
A walker provides the same function as a walking stick, albeit with a much larger base support. Using it however is a bit of a hassle as it prevents a natural walking pattern because the user has to stop and pick up the frame to step forward every time. It is therefore not suitable for those who get tired quickly or patients with Parkinson's disease. Alternatively, one can use a wheeled walker to alleviate this issue, and if required, some can come equipped with a hand brake to prevent sudden falls when moving.
c) Electric Wheelchairs
If your loved one is unable to walk, has limited upper body strength, and is not strong enough to use a walker or manual wheelchair, an electric wheelchair may be a good option. The manoeuvrability of electric wheelchairs makes navigating indoors easier, especially in tight areas like bathrooms and hallways, and even for getting in and out of bed. electric wheelchair also allows older adults to "pull in" towards workspaces and tables.
Additional Options for Walking Aid
a) Ramps
Ramps around certain areas in your home can be especially important for those using wheelchairs, as they naturally allow accessibility when installed over steps and thresholds or instead of stairs. The inclined plane enables wheelchairs to easily get over stairs, thresholds, doorways, and more. Those who use walkers, canes or crutches may also find that ramps make access to other areas in their house much easier. When building a ramp, make sure to have a well-proportioned gradual slope, with sufficient friction, to allow smooth movement for the wheelchair to move without sliding off.
b) Stair Lifts
A stair lift is a mechanical device for lifting people, typically those with disabilities, up and down stair. The user sits on the seat and using the control the seat will move up the staircase or down, permitting easy aces to the different floors of a home or office without having to tackle them by foot. Though the costs to install and maintain one can be rather expensive.
c) Hand Rails
Sturdy handrails may be installed almost any place needed, such as bathtubs, toilets, and other locations within a home or office to make the risk of falling much less likely and provide support when moving around.
Conclusion
Walking aids can assist you in regaining a senior's independence and improving their mobility. However, it's crucial to figure out which mobility device is best suited for them. Make sure talk to your doctor to identify any balancing, or gait issues your loved one might be having. Your doctor may then refer you to a physiotherapist who will evaluate and recommend a mobility device for your loved one based on their needs, lifestyle, and home setting. Seniors may also have to undergo proper instruction on how to correctly use the mobility device in order to prevent falls and other injuries in the long run.
Links
https://mobilitydeck.com/types-of-walking-assistance-devices-for-elderly-people/
https://www.agingcare.com/articles/expert-advice-how-to-choose-a-mobility-aid-190138.htm
http://healthcaretoday.com.my/an-ultimate-guide-to-mobility-aids-for-the-elderly-and-the-disabled.html
http://agecare.com.my/site/wp-content/uploads/2018/10/age-care-logo-6.png
0
0
admin
http://agecare.com.my/site/wp-content/uploads/2018/10/age-care-logo-6.png
admin
2021-03-18 15:46:54
2021-03-18 15:46:56
Mobility Aids For Older Adults