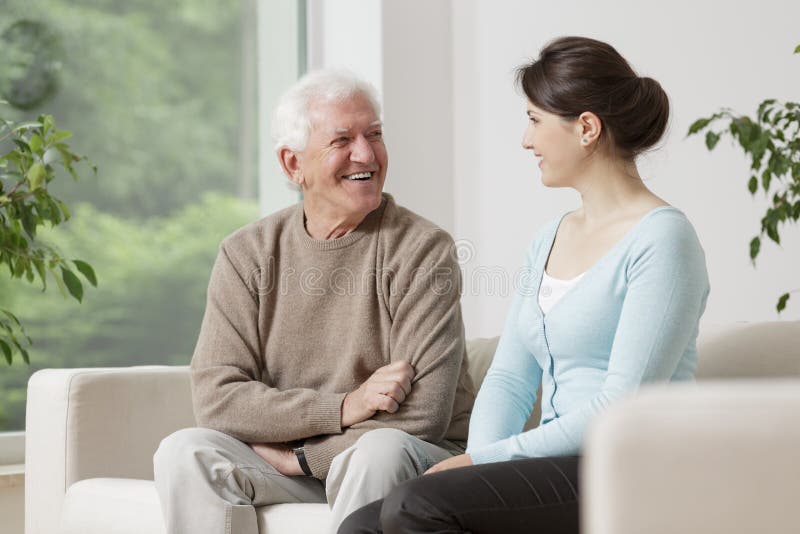 We prefer to think of someone over 60 as 'old'. This mentality is prominent in popular culture, where older individuals are often sidelined at jobs, disrespected on a regular basis, or neglected by families and society in general, and we don't really view the wisdom and cumulative knowledge of others who have lived before us as something to be treasured and looked for.
However, we don't always want to face what mortality means, or value what the aged have to offer us. As a result, this can influence the way seniors view themselves and have a negative effect on their lives and, eventually, on their overall well-being. People feel that when they age and sometimes feel guilty of what is a natural phase of life, they are losing importance to everyone around them, and begin embracing isolation as a norm, which also takes a toll on their physical and mental health.
Speaking with these individuals also proves that a life as a whole is formed by several moments and experiences. Love, family, connection, meaningful work and a positive way of coping with the end of life all recur and are part of our social need to create common experiences as humans.
Courage in the Face of Adversity
The process of life requires willingness to face adversity. The world is constantly testing us; thus, there is no way to avoid adversity. Life can never be about being happy every day, or else how would we be able to appreciate the good times to the full? Older people are figureheads of previous generations who have gone through various adversities, and can provide tips and advice to battle through adversity.
Family Lines
All of us are just small points on our lines of ancestry, and knowing who you are and where you come from can help future generations to understand their relevance.
Those That Mind Don't Matter
We're all going to face criticisms and invalid opinions at some point, but cannot let that affect us in the long run. We can choose whose advice and opinions we value, and hold disagreements without bearing grudges or holding onto bitterness. We are better than
Love Is Key
The older generation have been through some harsh times, and they know better than most the healing and redemptive power of love in all its forms. It's never too late to reach out to loved ones, and regular visits from family and friends, even for those older folk who are mostly dependent on care services, can help to foster strong and loving bonds between the generations.
Laughter Is a Great Medicine
Nobody reaches old age without having gone through a number of trials and tribulations. A long life is never without painful memories, but one of the best ways of coping with bad times is to find the humour in situations. Many older people are renowned for their ability to laugh in the face of adversity, and this is a lesson that we can all learn from. A little humour goes a long way towards making bad times more bearable and good times more memorable.
Make Time for What's Important
Nobody in at their final hours wants to reminisce about their regrets, and seniors in particular know better than most about what's really important in life. On that note, don't let the years rush by without allowing yourself plenty of time to appreciate what is still there.
As we rush around preoccupied with our own lives, we could simply take a moment to speak to someone older with a bit more kindness and without judgements. Many of them just want to be heard, to feel valued and to have the ability to share the knowledge and wisdom gained from living a long time and making it through life's ups and downs. Eventually we will learn that respecting our elders and learning life lessons from them is more important than you think.
http://agecare.com.my/site/wp-content/uploads/2018/10/age-care-logo-6.png
0
0
admin
http://agecare.com.my/site/wp-content/uploads/2018/10/age-care-logo-6.png
admin
2020-11-03 08:24:47
2020-11-03 08:31:58
What We Can Learn From Our Elders?